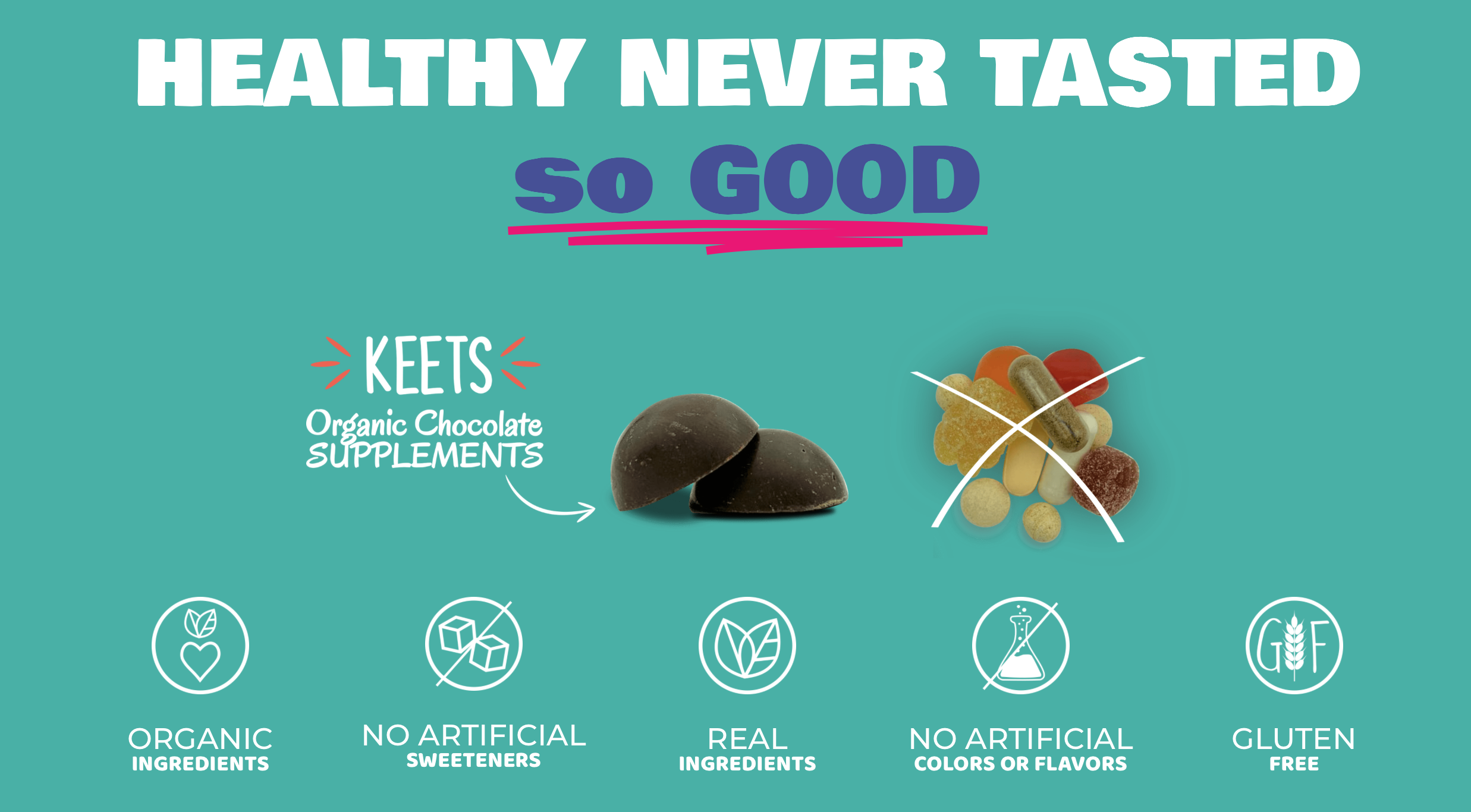 The daily probiotic that is not only good for your gut but makes your taste buds happy too!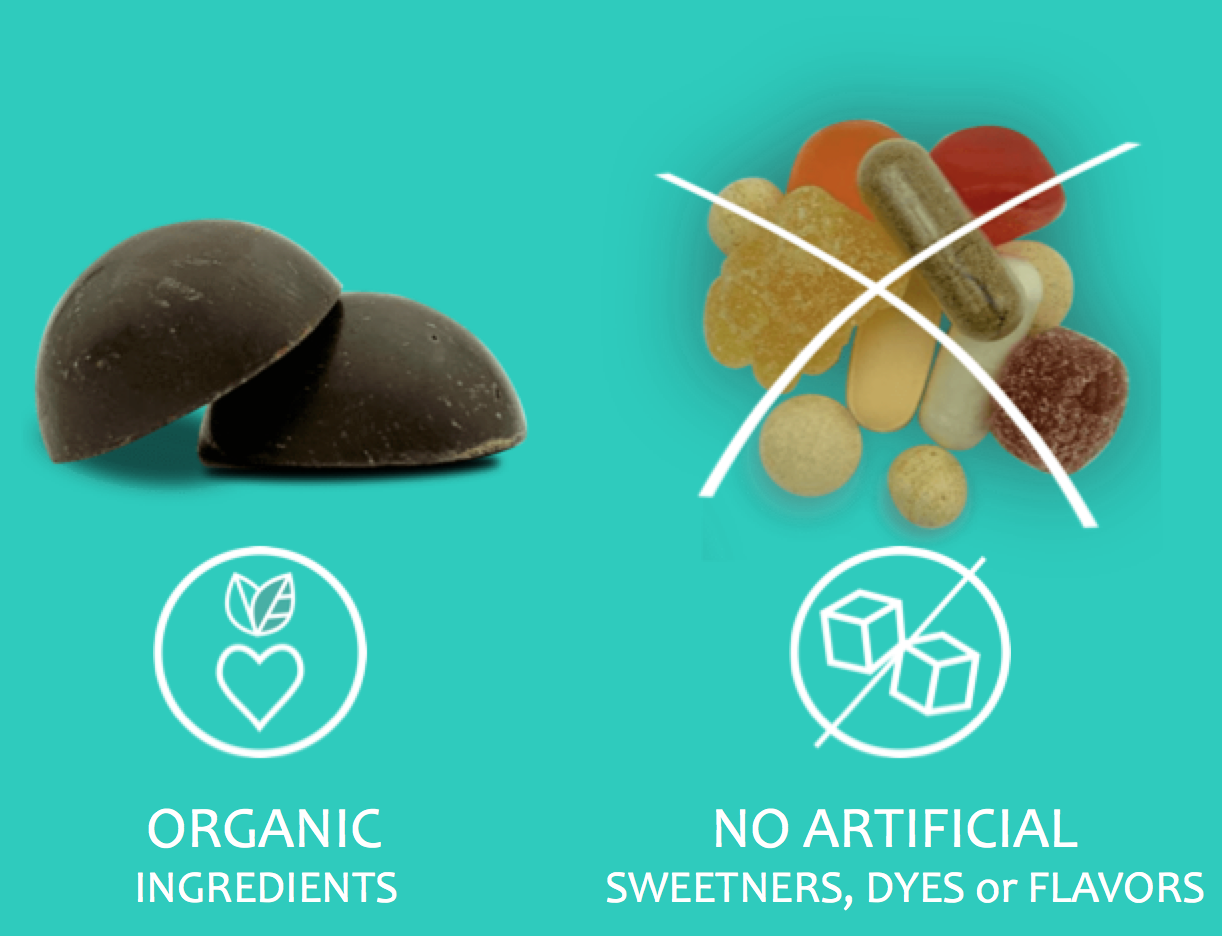 ORGANIC AND NATURALLY  DELICIOUS
Real, organic chocolate. No fillers. Period.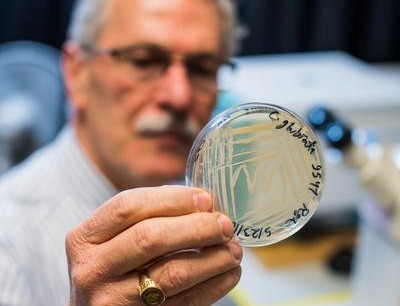 Combines powerful, proven: 
good bacteria + good fungi  
+ digestive enzymes for a clean and healthy gut
CONVENIENTLY DELIVERED TO YOUR DOOR.
As low as $25 per month when you subscribe for a year.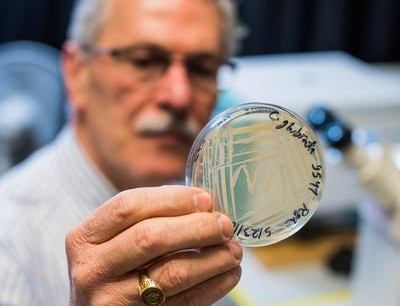 Combines powerful, proven: 
good bacteria AND good fungi
+ digestive enzymes 
for a cleaner and healthier gut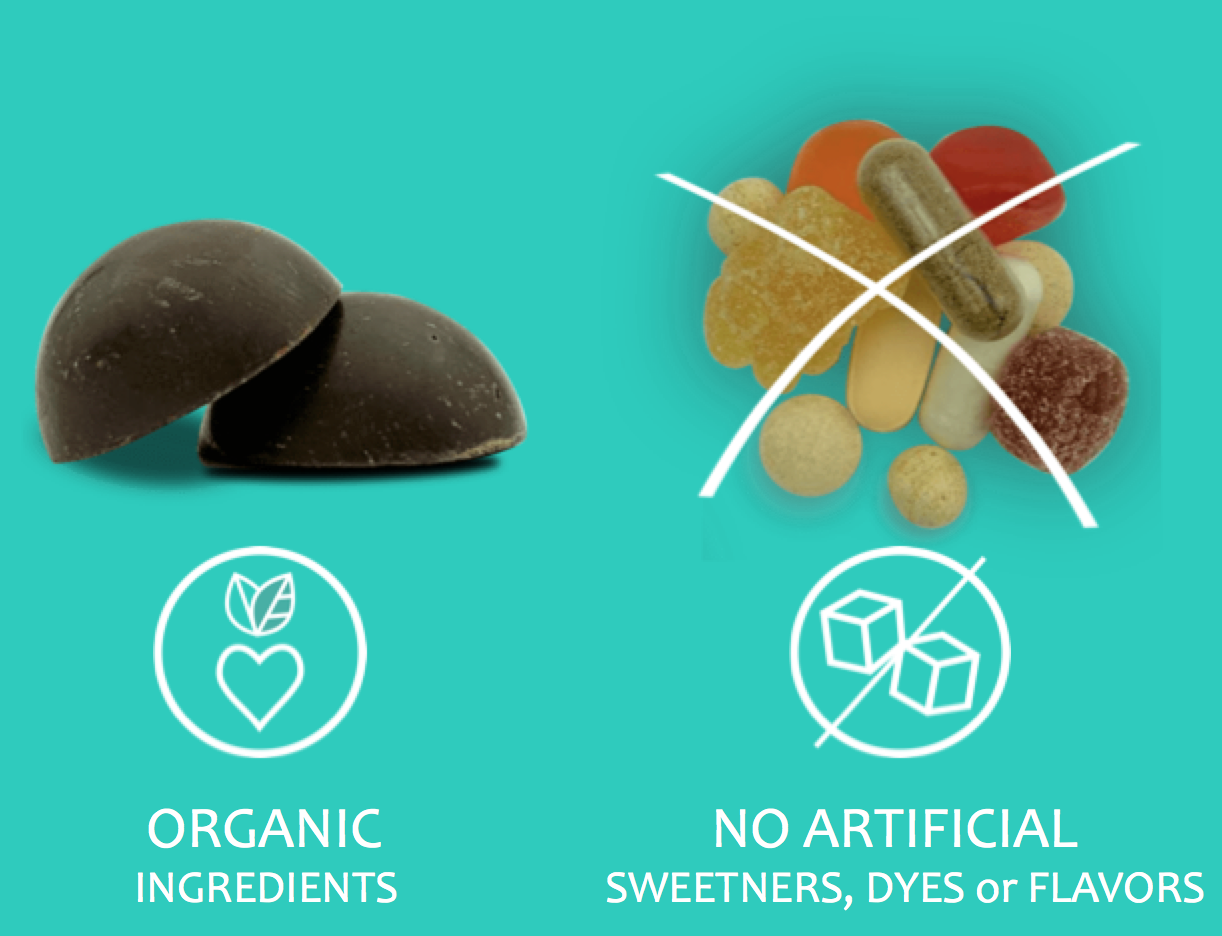 Real, organic chocolate with 
ingredients even KIDS can read. 
Something your gut and 
tastebuds can agree on!
 See what our customers are saying...
Stacey T.

We love our Keets! They have been fantastic for my two boys & myself. We take them daily and I've seen the benefits of them. Both of my boys love these and think they are getting a treat! We recently went on a family trip and every year my oldest gets a stomach bug this is the first time he hasn't gotten sick and I attribute it to Keets and their probiotic helping his gut while traveling! I can't recommend these Pro-Poppers enough.

Makenzie B.

Not only is this the best tasting vitamin I have ever had, but it is also up there with the best chocolate I have ever had! Wow! Pro Poppers are incredible, and I love that this company promotes healthy families as well. I can't wait to see what other innovative ideas they have about health!!!

Christina W.

Healthy and tasty! Wish all my vitamins could taste this good.

Valerie B.

Not only does it have beneficial bacteria and fungus, when most only have bacteria, it tastes delicious. I'm cautious of my diet so I don't eat many sweets. So every morning I look forward to my probiotic treat!

Makana H.

LOVE this product, and there are not many things out there that I would recommend. But Keets is one of them!

Paul G.

My wife and I take these daily. Great way to get your probiotics and your chocolate fix all in one. We recommend them all the time.
Supplements that are unbelievably effective AND spectacularly tasty, delivered to you by a company that cares about you and the world!
No Artificial Flavors or Colors
Sweetened Naturally with Coconut Palm Sugar
A Healthy Dose of Natural, Organic Chocolate
Uplift and Educate Families About Health 
Healthy family tips and tricks and deals delivered to your inbox! 
Looking for healthy family tips and tricks?
Join the Keets Family: 
Feeling good inside isn't just about having a healthy gut.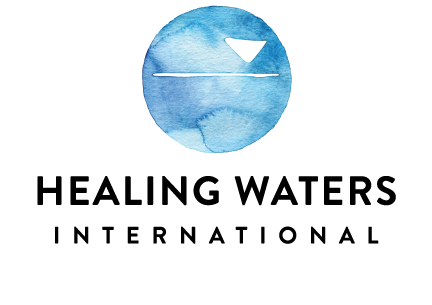 When we started Keets Health we wanted to create something that helped us get outside of ourselves. We decided to give a portion of every sales to Healing Waters International to help bring clean water to those who need it most. 
Plus, our Keets Bags produce 80% less waste than traditional pill bottles. Every aspect of Keets has been carefully chosen to make the most impact both inside your body and in the world.
We make supplements simple and delicious...
(...So you can spend time on what's really important!)
We make supplements 
simple and delicious...
(...So you can spend time on what's really important!)
Keets Health is all about family... and family takes care of each other. Drop us a line and let us know how we can take care of you.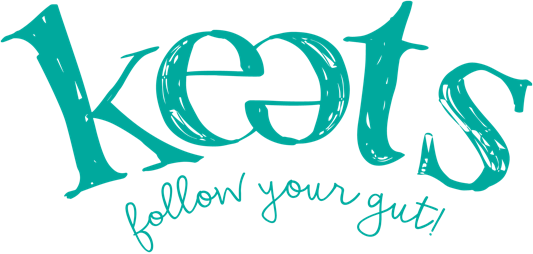 We make supplements simple and delicious.
8375 FM 1488
Magnolia, TX 77354